Adam Goodrum
Melbourne, AU
Adam Goodrum grew up in Western Australia then moved to Sydney to study Industrial Design. Since graduating he has received many accolades including the 'Young Designer of the Year' and the prestigious 'Bombay Sapphire Design Award'. In 2015 Adam received the Indesign Luminary award and his installation "Unfolding" won the NGV Riggs Prize.

Focusing on furniture, product and interior design his work unifies functionality with aesthetic. Central to much of Adams work is his fascination for movement, geometry and bold colour.
His practice includes an impressive list of clients including Cappellini, Alessi, Normann Copenhagen, Veuve Clicquot, Tait and Cult. Adam is also a founding member of Broached Commissions.

Adam's work has been published and showcased throughout the world and is collected by Museums.
alt.material exhibitions
Lambda (λ) by Adam Goodrum & Patryk Koca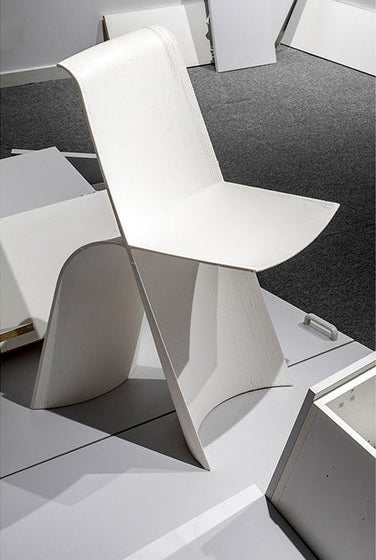 Knit One Purl One by Adam Goodrum & Patryk Koca