Michael Gittings
Melbourne, AU
Melbourne based designer Michael Gittings aims to
challenge pre-conceptions around furniture, creating
contemporary, yet unconventional pieces.
Utilising industrial processes Gittings welds, weaves, grinds,
pours and grows metal into various functional forms.
At the heart of Michael's work is a desire to expose
the raw materials for what they are. Michael's design
ethos shines through in the handmade, unique quality
of each piece.
Pushing the boundaries of furniture design, Michael's
work balances both artistic and functional sensibilities.
alt.material exhibitions
Lump side table by Michael Gittings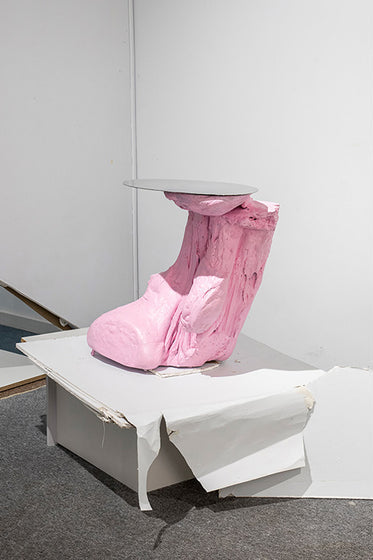 PF1 Low Chair by Michael Gittings